Y-mac Jewel cosmetics co.
"Rirakuyasan" is a series of massage lotion produced by Y-mac Jewel cosmetics. 
I designed herb fairies(Red papper, ginger, and mint) as characters of  "Rirakuyasan", which work hard to improve blood circulation and ease stiffness.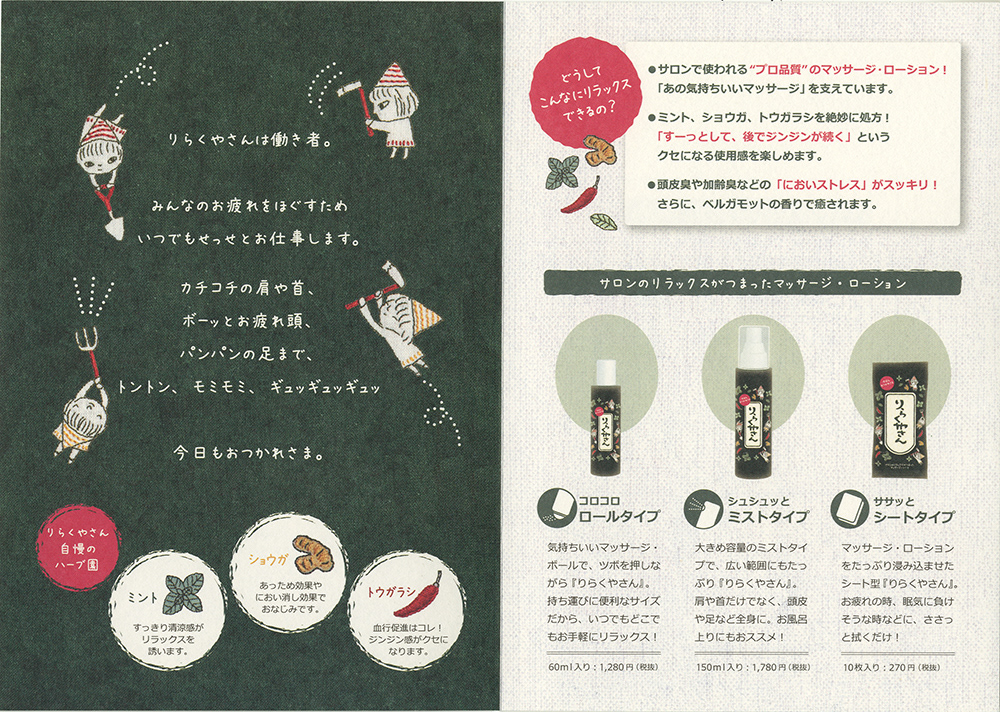 I designed Fuh-chan and Koh-chan as main characters for the cliant company. 
Fuh and Koh are sound readings of 風 (wind) and  光(light), which stands for company name. 
Both
blue
wind and
yellow
light are necessary for
green
crops to grow up. 
Akachan honpo produce clothes for children and pregnant women.
Hamanaka is a handcraft mfg. company.
I took part in the label design for Eco-Andaria.